It is clear to all that locally and globally, celebrities are fast becoming key actors in shaping the social life, moral values, political and cultural transformation. Their taste of material things, lifestyles, what they say and do is influencing the lives and choices of many people within the terrain of their influence. Most people, especially the youths, are susceptible.
The overwhelming desire to learn from those regarded as achievers sometimes makes them not only vulnerably liable of living their lives at the expense of imitating that of others but gullibly pliable and mostly, celebrities who are esteemed as mentors, role models, or heroes/heroines by this people often serve as the focal point of such desire and everything about their lives is adjudged as perfectly worthy of emulation. While celebrities may not be able to decide who admire them and the intensity of the admiration, they can consciously decide how they'll impact the society.
Promotion of social charity:
Today, the internet has narrowed the gap between public figures and their followers. The rise in the used of social media such as Facebook, twitter, Instagram and YouTube has dramatically strengthened para-social interaction and also helped in fostering closer, stronger, and better relationship between celebrities and the followers. Also, the interactive capabilities, opportunities, and abilities to almost always connect with celebrities through social media often lead to profound feelings, exaggeration, and imagination of closeness and the (delusive) familiarity that people develop with their favorite celebrities within that process can result to such emotional attachment or obsession that is capable of making them feel the need to share in every moment that the person (celebrity) experienced. This has also enabled many celebrities to know the problem(s) of their followers and timely offer necessary help to those in need.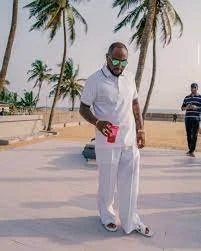 For instances, last month the Nigerian global music icon David Adedeji Adeleke popularly known as Davido "jokingly" posted on Instagram, soliciting for donations to enable him clear his "Roll Royce" and in less than 24hours it was reported that over 200 million naira was sent to him by friends and followers. Few days later, he added 50 million Naira to it and donated all to (various) orphanages across the nation. This incident is one of too many that have shown that the role of celebrities in solving social problems is more than the mere provision of financial assistance to fans, donating houses to the homeless, or food to the hungry. Celebrities can work together with organized civil societies to solve various challenges and problems militating against the well-being of the society.
Shape civil values and increase political involvement:
The evolution of social media has brought about the evolution of the role and influence of celebrities. Most celebrities and famous people are exploring new ways of utilizing their popularity to increase their economic value, fame, and influence beyond what it used to be.
In the recent Ugandan presidential election, Bobi wine (Music Icon) used his popularity to challenge the incumbent president, a dictator that has ruled forover thirty years. In Sierra Leone, George Weah (A footballer) became the president, and in Nigeria, Desmond Eliot, (an actor), contested and was massively elected to represent his constituency in the national house of representative.
Beside direct involvement in politics, many local and global celebrities such as Oprah Winfrey, Richard Gere, Don Jazzy among others, have been able to use their influence in organizing, promoting and endorsing several movements that renewed the call for active patriotism in the heart of citizens. Recently, Falz, DJ Switch, and other Nigerian (and international) celebrities led a movement called END SARS that demanded for an end to police brutally and reformation of the Nigerian police.
The ability for celebrities to exercise great influence in other areas like politics, business, outside their domains and the successes recorded by movements such as the Nigerian END SARS shows how celebrities can utilize their influence on the ordinary people to shape politics, and civil values.
Become sources of positive inspiration
Many psychologists agree that the desire for power, to be admired and valued, is one of the inert longings of every man. Given the fact that celebrities are perceived as people who have attained such lofty height that many people still hope to reach their lifestyle and ways is seeing as the idle, thus increasing the desire, and determination of the common man to become famous someday like the celebrities they admired.
As suggested by Choi & Berger, entertainment captivates a global audience and "the rapidly increasing number of reality TV shows is making people believe that it is easier to become famous. This means that majority of people have celebrities as mentors and role models and the lifestyles of those celebrities is seeing as the perfect school of learning how to acquire that fame. Having this in mind, celebrities can deliberately live their lives in a way and manner that'll inspire others to discover the hidden abilities within them and awaken great enthusiasm, passion, and determination for them to invest their energy, skills, and time in developing and realizing their talents and potentials.
Positively influence moral and ethical values:
Because "entertainment captivates a global audience", entertainers influence the world. The width and length of the influence of celebrities in this age of social media is quiet unpredictable and the rate of their influence on people is even more unpredictable. The number of people, especially youths, that are influenced by celebrities is fast increasing by day. In the last twenty years, more people have been negatively influenced by celebrities to become miscreants and more have been positively influenced by celebrities to their stardom more than those that strictly adhered to some traditional, family, societal, or family values.
This is because people naturally submit their will to learn from those they admire and are always mentally and psychologically unwilling to learn from those they dislike. Thus, there are more people that learn from celebrities than those that learn from their parents, teachers, and organized institutions. Hence, celebrities who intend to have lasting influence can achieve that by leading a life that'll positively shape the moral and ethical values of their followers and the society.
The inception of the internet has increased the popularity and power of celebrities thereby expanding the celebrities' domain of influence beyond the traditional. Celebrities can make good use of such expansion to increase their popularity, relevance and influence by consciously leading actions and lifestyle that'll positively impact the life of others and contribute in shaping and/making policies, creating awareness, inspiring and organizing people towards improving their life and the society at large.