New UNESCO report reveals $97 billion barrier to reaching education targets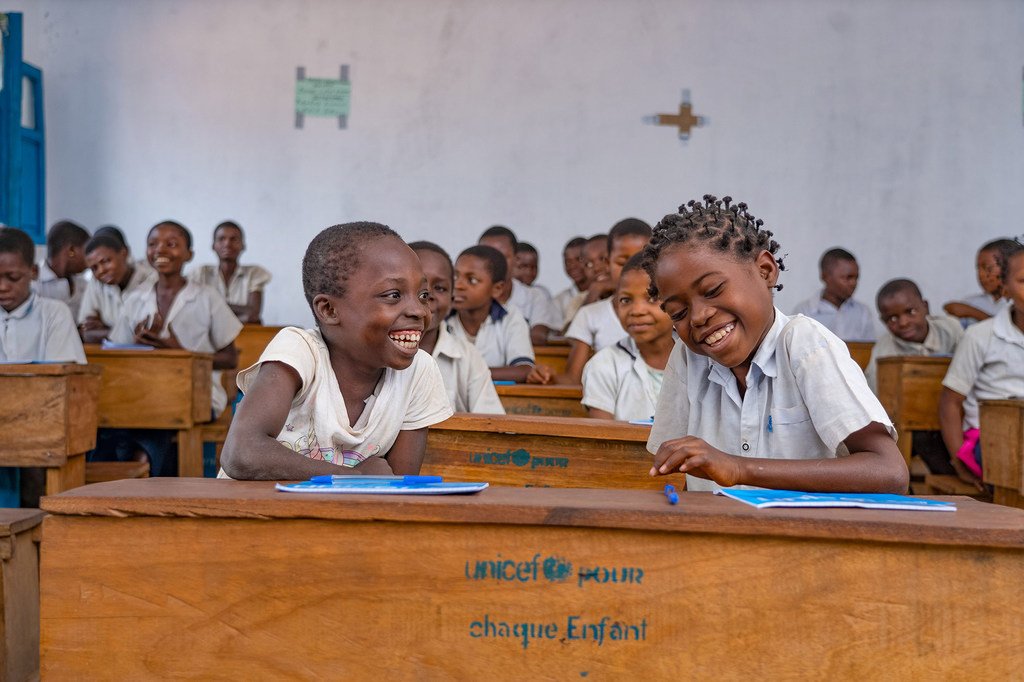 © UNICEF/Josue Mulala | Fourth-grade students attend class at their new school, which was rebuilt after it was destroyed by fighting in the Kasai-Oriental province of DR Congo
The study placed a strong emphasis on Goal 4 of the 2030 Agenda for Sustainable Development, which calls for equitable and inclusive quality education and the advancement of opportunities for lifelong learning for all. The findings indicate that additional funding will be needed for the education sector if the countries are to reach their goals. Strong strategies should be in place to utilize the cash efficiently in addition to mobilizing extra resources. Sub-Saharan Africa has the largest annual financial imbalance at $70 billion. By 2030, it was discovered, the number of preschool instructors in low-income nations must triple, and in lower-middle-income countries, it must double. The COVID-19 pandemic's effects need compensating for significant learning deficits, which exacerbate the learning crisis already in place. After completing their education with a basic level of reading competence, only half of children and adolescents are prepared for the future. The first year following the pandemic in 2020 saw a reduction in public education spending in two-thirds of low- and lower-middle-income countries.
'Green industrial age' can be sustainable development breakthrough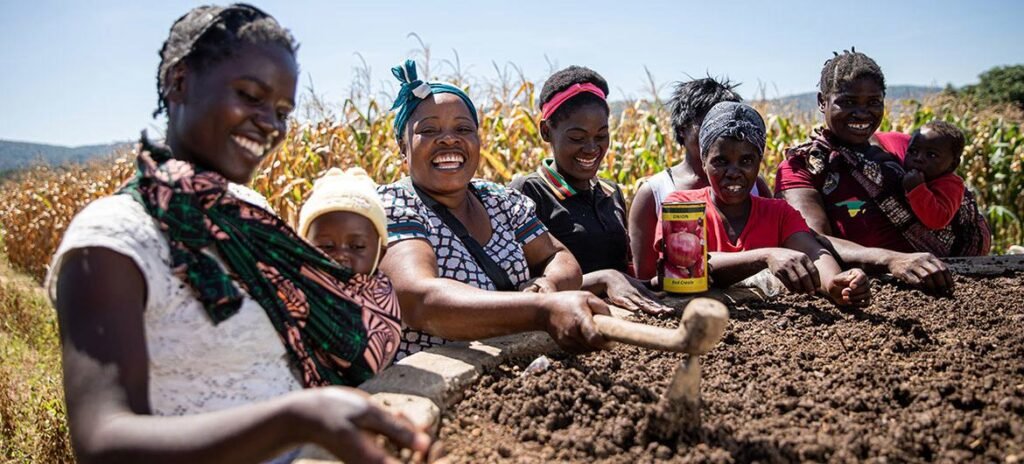 © UNICEF/Karin Schermbrucker | Women learn how to farm their land in Chipata, Zambia
According to the 2023 Financing for Sustainable Development Report: Financing Sustainable Transformations, there is a need for immediate and significant investment to accelerate the transformation of the construction, transportation, agriculture, and electricity supply industries. A realistic platform to achieve the SDGs can be formed by observing signals of sustainable growth that could benefit all nations, such as the continued growth in internet usage, with more than 38,000 new users accessing the web every hour. A record $ 1.1 trillion was invested in the global energy transition in 2022 as a result of the energy crisis caused by the situation in Ukraine. Debt payments are two times more than in 2019 due to the effects of climate change, the war in Ukraine, and the COVID-19 pandemic. The report urges the creation of a "new generation of sustainable industrial policies" to encourage investment and provide the groundwork for the future, as industrialization has historically been a key driver of economic growth. It is possible that a similarly quick shift to sustainable growth and industrialization will occur given current technological advancements. The research urges action to increase international public investment and development collaboration while also facilitating more private investment.
Gender inequalities in food and agriculture are costing the world $1 trillion: FAO
© FAO/Sebastian Liste | A farmer from a women-run vegetable cooperative grows cabbages in Sierra Leone
One-third of all working women worldwide are employed in agri-food systems, which comprise the production of both food and non-food agricultural goods with related activities ranging from food storage, processing, and distribution, through distribution and transportation. According to a new report from FAO, gender inequalities represent a 24 percent gap in productivity between men and women farmers on farms of the same size. Women farmers earn around 20 percent less than their male counterparts in the agricultural industry. The global gross domestic product might rise by roughly $1 trillion and the number of people experiencing food insecurity could drop by 45 million if the gender and salary gap could be closed. According to the research, women have less access to digital technology, land, and services, and their options for jobs, training, and education are constrained by the cost of unpaid care. Women are not given equal opportunities in the agri-food industry due to discriminatory social norms. FAO stated that if 50 percent of small-scale producers are benefited from development activities focused on women, it will lead to the rise in incomes of an additional 58 million people and improve the resilience of an extra 235 million. On the policy level, the gaps are required to close access to resources, assets, and technology.
'Meaningful' youth involvement in decision-making critical to sustainable future: Guterres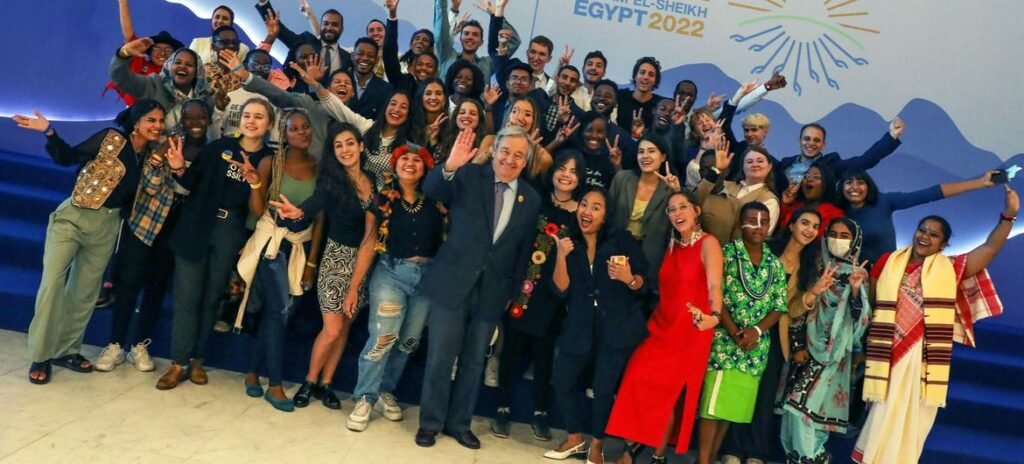 UNFCCC/Kiara Worth | Secretary-General António Guterres with young climate activists at the ​​​​​​​Climate Implementation Summit at COP27 in Sharm el-Sheikh, Egypt
The UN chief, Mr. Guterres, stated that young people hold the key to developing new solutions for the breakthroughs that the world sorely needs. Through social mobilization on issues like gender equality and climate change, young people are the catalyst for societal change. Youths can offer various viewpoints to enhance and enlighten crucial decisions for advocacy and participation in policy reforms. According to the report, young people remain almost invisible when it is to participating in public policy and decision-making. The report highlights the remaining gaps and offers suggestions for how to close them. The UN system, according to the Secretary-General, is essential in assisting young people in participating in all levels of decision-making. It urges efforts to support a worldwide norm for successful youth participation in decision-making in addition to promoting and expanding youth participation. To ensure genuine youth engagement, UN institutions, youth organizations, and governments have developed a set of guiding principles over time. The establishment of a national youth consultative council and genuine youth engagement should be requirements in all UN decision-making processes.