With resolute determination, Project Utkarsh addresses critical social and environmental challenges, weaving together innovative solutions that align with UN Sustainable Development Goals (SDGs). These goals include SDG 1 – No Poverty, SDG 3 – Good Health and Well-Being, SDG 5 – Gender Equality, SDG 8 – Decent Work and Economic Growth, and SDG 12 – Responsible Consumption and Production. Through these efforts, Project Utkarsh actively promotes holistic sustainable development by uplifting marginalized communities, improving healthcare, advocating gender equality, fostering economic opportunities, and encouraging responsible practices. By focusing on these aspects, it is dedicated to forging a brighter and more equitable future.
The disheartening reality of India's staggering 40% food wastage against the backdrop of 190 million malnourished citizens raises deep concerns. The annual loss of Rs. 92 crores in wasted food is a distressing statistic. Moreover, a mere two-thirds of fruits and vegetables are utilized, while the rest are discarded despite the pressing need. The issue is compounded by the undervaluation of women's culinary skills, particularly in male-dominated rural areas, where limited market access and poverty suppress their potential for decent work.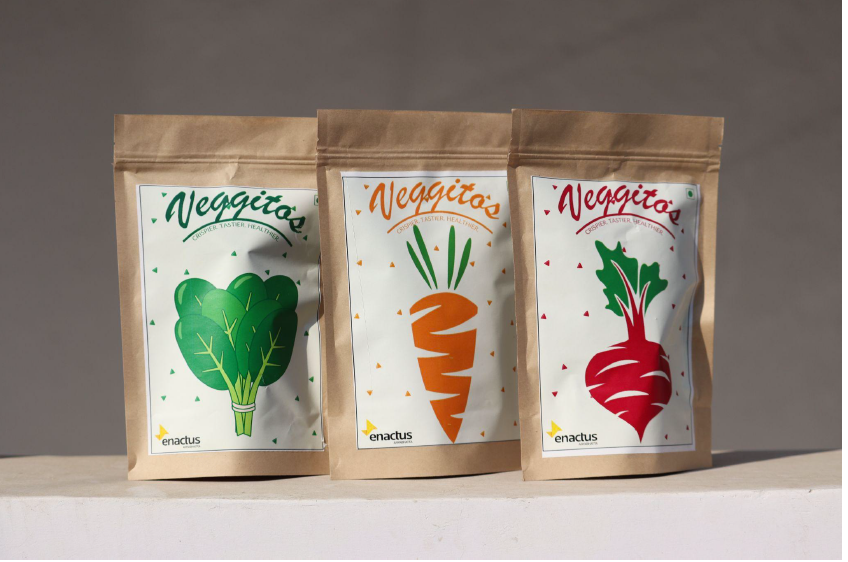 This alarming situation calls for transformative action. Project Utkarsh's multifaceted solution, 'Veggitos' – a healthier snacking alternative – uniquely addresses both challenges. By empowering courageous rural women, shackled by patriarchal norms and poverty, the project provided them with the means to transcend constraints and transform cooking skills into thriving businesses. Utkarsh ingeniously harnesses surplus vegetable pulp from juice shops and Safal outlets to create delectable and healthy snacks, effectively minimizing food wastage while introducing a wholesome option to the market. This innovation not only enhances economic independence but also contributes to overall empowerment.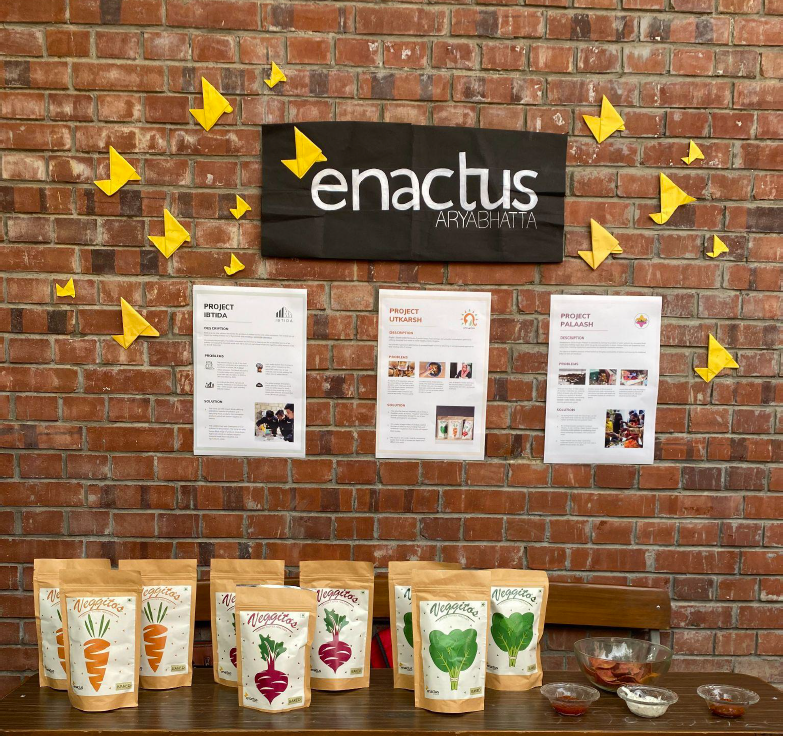 Project Utkarsh's impact is undeniable. It has significantly improved the lives of numerous individuals, raising family incomes by 350% and enabling beneficiaries to resume their education. Over 500 people have directly benefited, with many women emerging as successful entrepreneurs. Furthermore, Utkarsh's contributions to a sustainable environment are substantial, generating revenue of Rs. 1000 USD and over 10 Kg of wasted food. These empowered women have emerged as transformative forces within their households, driving positive change and empowerment.
In addition to its remarkable success, Project Utkarsh is embarking on a tantalizing new journey into the world of pickles and chutneys. The mission to delight taste buds and elevate culinary experiences is poised to reach new heights. From zesty and flavorful pickles to aromatic and mouthwatering chutneys, Project Utkarsh is set to revolutionize your dining experience. Prepare to immerse yourself in a realm of delectable flavors as it will take you on an unparalleled culinary adventure. Through this journey, the project remains committed to valuing every morsel, optimizing resources, and empowering women to shape a brighter future.
For more information, check out the updates on
Facebook- https://www.facebook.com/profile.php?id=100084615115073&mibextid=LQQJ4d
Instagram – @projectibtida
Website – www.projectibtida.com , www.enactusaryabhatta.com
---

---