Global economy a mixed bag, horizon uncertain: UNCTAD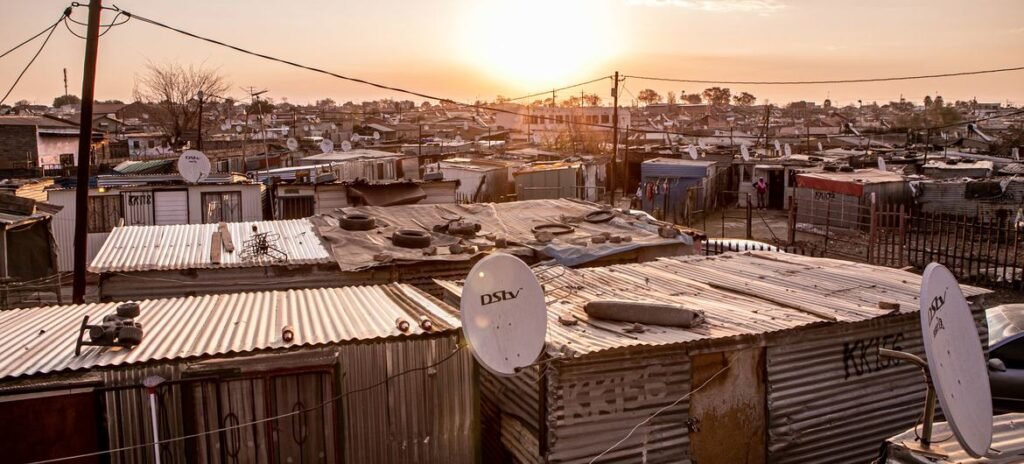 © UNICEF/Karin Schermbrucker | An informal settlement on the outskirts of Johannesburg, South Africa.
World economic growth is predicted to slow from 3% to 2.4% through 2023, with little indication of a recovery in 2024, according to a UN Conference on Trade and Development (UNCTAD) report. These numbers emphasize how urgently the global financial system has to be reformed and how sensible it would be to fight inequality, inflation, and government debt in addition to strengthening regulation of key markets. There are notable differences in how the world economy is recovering from the pandemic, which raises questions about what to do next in the lack of coordinated policy. According to the research, the US economy has had a controlled economic downturn in spite of rising interest rates, defying negative forecasts. The avoidance of fiscal austerity measures, strong consumer spending, and vigorous monetary intervention early in the year are all responsible for this "soft landing." However, the research also stated that persistent investment concerns still exist, mainly because of the prolonged high-interest rates. The continuation of economic disparity is a major worry, particularly for emerging nations that are disproportionately impacted by monetary tightening in more developed economies. Achieving the SDGs and the precarious economic recovery are threatened by this growing wealth disparity. UNCTAD issued a warning about how the combination of rising interest rates, declining currencies, and slowing export growth has made it more difficult to fund basic necessities, turning the mounting debt payment burden into a developing development crisis.
AI shows 'great promise for health' but regulation is key: WHO chief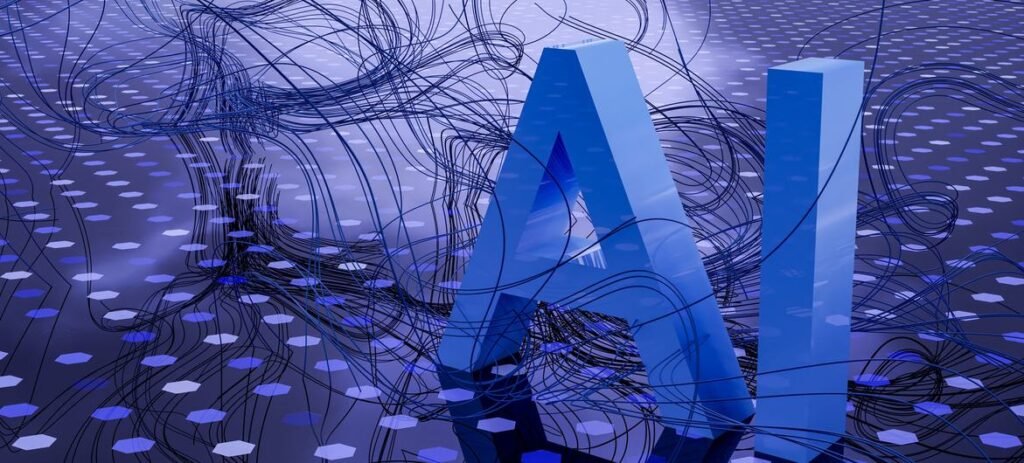 © Unsplash/Steve Johnson | Privacy is a crucial part to processing personal data by AI.
In its latest article, the organization highlights the significance of creating secure and efficient artificial intelligence systems and promoting a constructive discourse among developers, regulators, manufacturers, healthcare professionals, and patients regarding the potential benefits of this technology. The World Health Organisation (WHO) has acknowledged the potential of artificial intelligence (AI) to improve health outcomes through clinical trial strengthening, enhanced medical diagnosis, and augmentation of healthcare personnel' knowledge and abilities. This is due to the growing accessibility of healthcare data and the swift advancement of analytic methodologies.  However, AI systems may gain access to sensitive personal data when using health data, therefore strong legal and regulatory frameworks are required to protect privacy, security, and integrity. Understanding the scope of jurisdiction and consent requirements is crucial for protecting privacy and data protection when dealing with the challenges presented by significant, complex regulations like the Health Insurance Portability and Accountability Act (HIPAA) in the United States and the General Data Protection Regulation (GDPR) in Europe. Regulating the industry more strictly can reduce the chance that AI will accentuate biases in training data. The diversity of populations can make it hard for AI models to reflect effectively, which might result in biases, mistakes, or even failure. Regulations can be utilized to make sure that characteristics like gender, race, and ethnicity are disclosed and datasets are purposefully made representative in order to assist in reducing these hazards. The report emphasized the importance of maintaining high-quality data in order to prevent biases and faults in systems from being amplified.
Global leaders call for action to meet ambitious development boost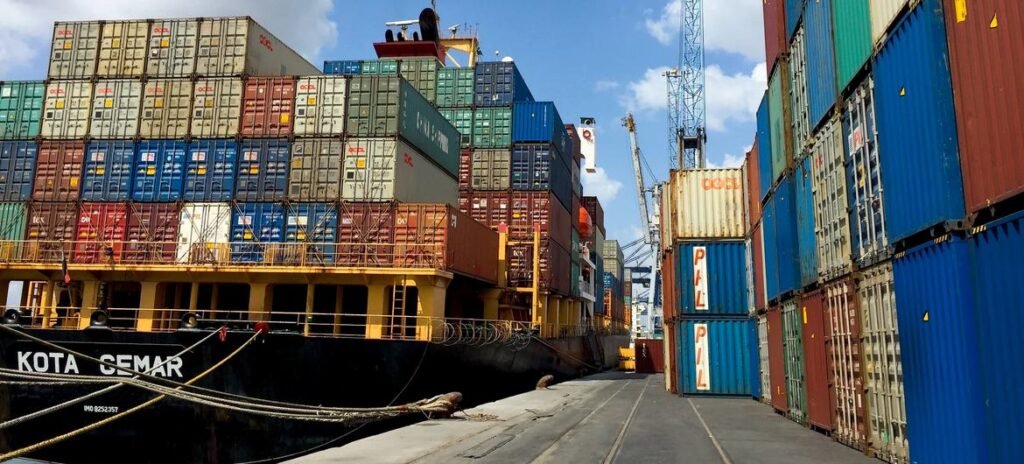 © UNDP/Tamara Tschentscher | Container ships at the Mombasa Port in Kenya.
The UN Conference on Trade and Development (UNCTAD) is hosting a week-long meeting with an emphasis on the difficulties facing developing nations in the context of the current interconnected global problems. In order to implement the Sustainable Development Goal (SDGs) Stimulus Package and work towards providing $500 billion in annual investment for developing countries, the Secretary-General urged participants, who included leaders from business and national government, sustainable stock exchanges, sovereign wealth funds, and the finance industry.  Only 15% of the SDGs are expected to be achieved by 2030, and the $4 trillion SDG investment gap in the poor world has increased from $2.5 trillion annually in 2015 to $4 trillion now. This was another topic covered at the event. In order to guarantee sustainability standards in sustainable finance and direct additional resources to areas of greatest need, leaders conferred on strategies for mobilizing sustainable finance in international financial markets. With the amount of money required, they underlined the necessity of global collaboration including the public and commercial sectors. The awards for this year honor creative methods for investment promotion, financing, and collaborations while highlighting the efforts of investment promotion organizations in luring capital to quicken the shift to clean, sustainable energy with the goal of reducing climate change. Much of the rise in worldwide investment in renewable energy has been focused on wealthy nations, even though it has nearly tripled since the Paris Agreement was adopted in 2015. Financing and investment related to climate change will be the subject of a special forum track.
UN calls for closing internet connectivity and digital governance gap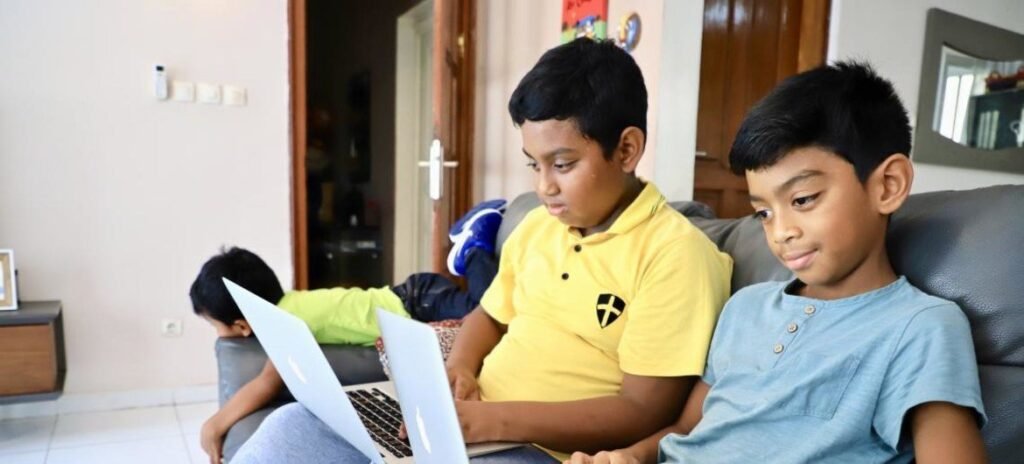 UNICEF/ Diefaga | Children using computers
The 18th annual Internet Governance Forum, organized by the Government of Japan, is focused on "The Internet We Want – Empowering All People," as the Internet plays a crucial role in navigating these challenges. With technology advancing at a rapid pace and the possibility that artificial intelligence (AI) can exacerbate already-existing inequities, the Forum focuses on finding ways to take advantage of digital technologies' advantages while reducing their associated risks. In spite of the fact that in a small number of nations, technology is advancing at a breakneck pace, 2.6 billion people worldwide remain offline, primarily in vulnerable areas in the Global South. The UN claims that although digitization affects both linked and disconnected populations equally, its benefits are nonetheless distributed very unevenly. The global multistakeholder platform for discussion on Internet governance concerns is the Internet Governance platform, which is organized by the UN Secretary-General and is being hosted by the Government of Japan this year. Stakeholders from all around the world gather at the IGF annual summit to debate the most important trends and issues in Internet governance. In order to promote the Internet's development, security, stability, robustness, and sustainability, the IGF meetings serve as a forum for the sharing of best practices and policies pertaining to important aspects of Internet governance. The outputs of the IGF, particularly those from its Youth, Parliamentary, and High-level tracks, will also operate as a tangible foundation for the Global Digital Compact, which is expected to be decided upon during the next UN Summit of the Future.
References
https://news.un.org/en/story/2023/10/1141852
https://news.un.org/en/story/2023/10/1142527
https://news.un.org/en/story/2023/10/1142417