India is a land of contrasts, with vibrant colors, bustling cities, and rich cultural heritage. However, beneath the surface lies a growing problem: air pollution. According to recent reports, India ranks among the top ten most polluted countries in the world, with devastating effects on human health, wildlife, and the environment.
What is Project Ibtida?
Enter Project Ibtida, an initiative led by Enactus Aryabhatta that seeks to turn the tide on this crisis. Ibtida takes a unique approach to climate action by using unexplored sources of pollution and upcycling them into innovative, sustainable home decor products that reduce carbon footprints and promote a cleaner, greener future.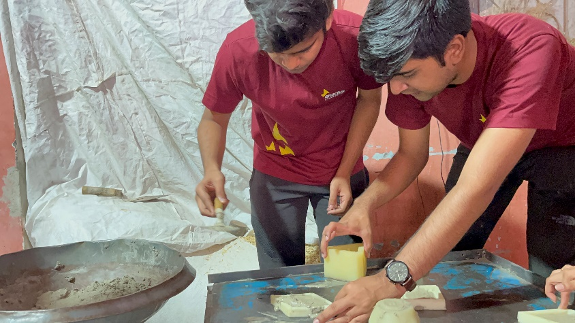 Students from Enactus Aryabhatta mold eco-friendly Sanscrete products with precision
Think of it like turning lemons into lemonade: instead of simply lamenting the state of the environment, Ibtida takes a proactive stance by repurposing waste materials into something beautiful and useful. By doing so, the project is able to make a positive impact on both the environment and the lives of local communities.
Collaboration with GreenJams
One of Ibtida's key partners is GreenJams, a company known for its cutting-edge product Agrocrete. Agrocrete is a revolutionary material that utilizes industrial waste, agriculture waste, and fly ash to create a versatile and eco-friendly building material. Ibtida has collaborated with GreenJams to expand the use of Agrocrete across India, with the goal of eventually replacing concrete decor entirely.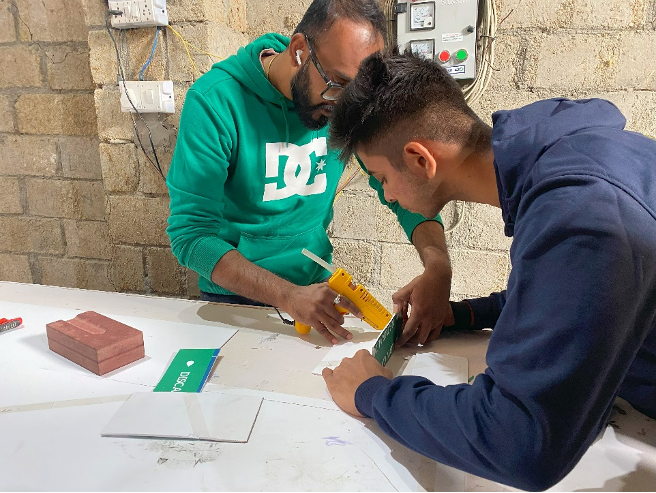 Green Jams and Project Ibtida unite for a greener future, collaborating to create sustainable solutions with passion and purpose
Other activities of Ibtida
But that's not all. Ibtida has also set its sights on another promising new material: hemp fabric. Hemp is a carbon-negative raw material that absorbs more carbon from the atmosphere than it releases. By using hemp to create tote bags and other products, Ibtida is able to offer consumers a sustainable alternative to traditional materials. And by working with traditional handmade craftsmen, artisans, and potters, the project is able to generate employment opportunities and foster economic growth in communities that need it most.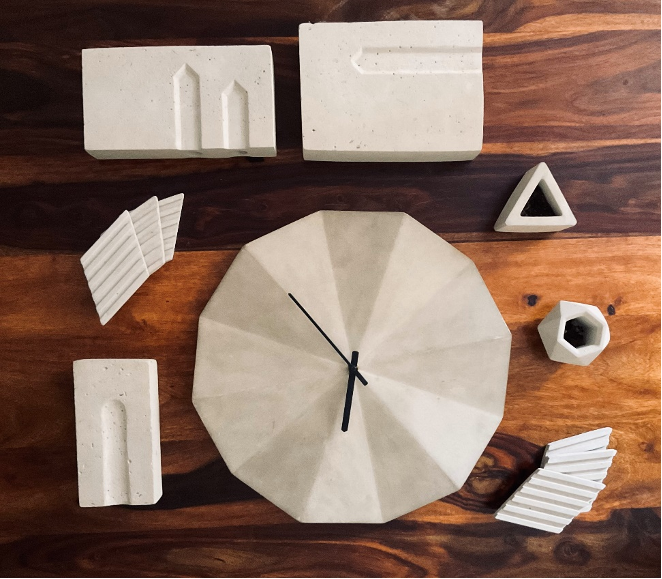 Eco-conscious products that blend sustainability and style, redefining the future of responsible consumer choices
Overall, Ibtida is a project that proves that it's possible to turn the tide on climate change through innovation and creativity. By taking something negative (pollution) and transforming it into something positive (sustainable home decor), the project is making a real difference in the world. And with the continued support of partners and collaborators, Ibtida has the potential to transform not just India, but the world, into a cleaner, greener, and more sustainable place for all.
For more information, check out the updates on
Facebook- https://www.facebook.com/profile.php?id=100084615115073&mibextid=LQQJ4d
Instagram – @projectibtida
Website – www.projectibtida.com , www.enactusaryabhatta.com
---
---