Invest in SDGs 'like never before' implores UN chief 
An SDG Stimulus of at least $500 billion annually is firmly supported in the political statement, along with a commitment to assistance for developing nations. Leaders must implement the Summit's commitments through specific budgets, spending plans, investment strategies, and other initiatives. Additionally, they must increase backing for initiatives in the six crucial SDG sectors of food, energy, digitalization, education, social protection and employment, and biodiversity.  The UN Secretary-General advised them to start planning for huge increases in investments in social protection for a global initiative to ensure an extra four billion people are covered by 2030. The International Monetary Fund (IMF) created Special Drawing Rights, a global reserve asset, to augment and aid in the liquidity of its member countries' official foreign exchange reserves. Apart from recapitalization, there is an urgent additional re-channeling of $ 100 billion in unused Special Drawing Rights. In response to the financial crisis brought on by the COVID-19 pandemic, the largest allocation in history, totaling $650 billion, was made in August 2021.
Over 330 million children worldwide living in extreme poverty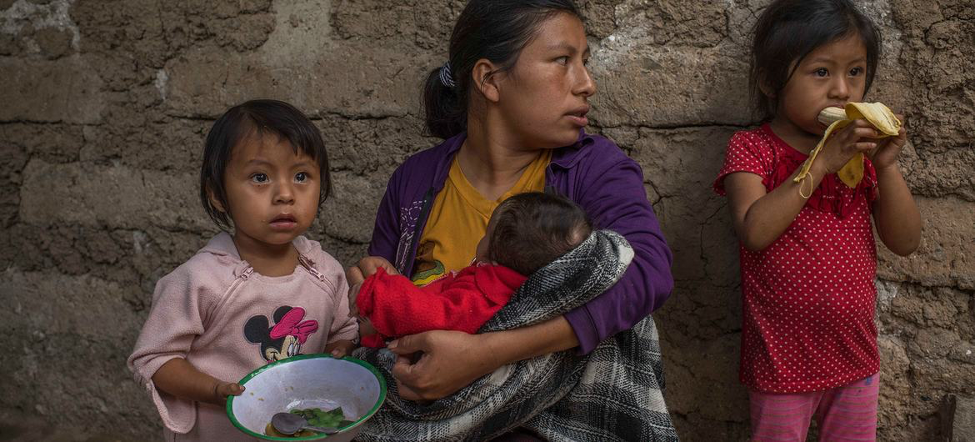 The findings indicate that 333 million children globally are living in extreme poverty, which represents a drop of over 50 million over the previous ten years.  But according to the report's authors, if not for the three years of disruptions caused by COVID-19, millions more people would have been pulled out of extreme poverty. Despite only making up a third of the world's population, the survey reveals that children worldwide account for more than 50% of the extremely poor. Sub-Saharan Africa or South Asia is home to around 90% of the world's youngsters who are living in extreme poverty. In 2022, Sub-Saharan Africa will have the highest rate (40%) and the largest proportion (over 71%) of the world's extremely poor children. This is a huge increase from the rate of just under 55 % ten years ago.  According to the authors, this significant increase has been caused by both "limited" social protection measures and rapid population growth. All other regions of the world, with the exception of the Middle East and North Africa, have had a "steady decline" in the rate of extreme poverty. According to the report, children who are "significantly more affected" by extreme poverty include those who live in rural areas and families where the head has little to no schooling. In comparison to one in ten "non-fragile states," an estimated one in three children in conflict-affected nations reside in severely low-income households. The Sustainable Development Goal (SDG) 1 target of eradicating severe child poverty by 2030 will not be achieved, the report cautions, at the current rates of decline.
Annual cost for reaching the SDGs? More than $5 trillion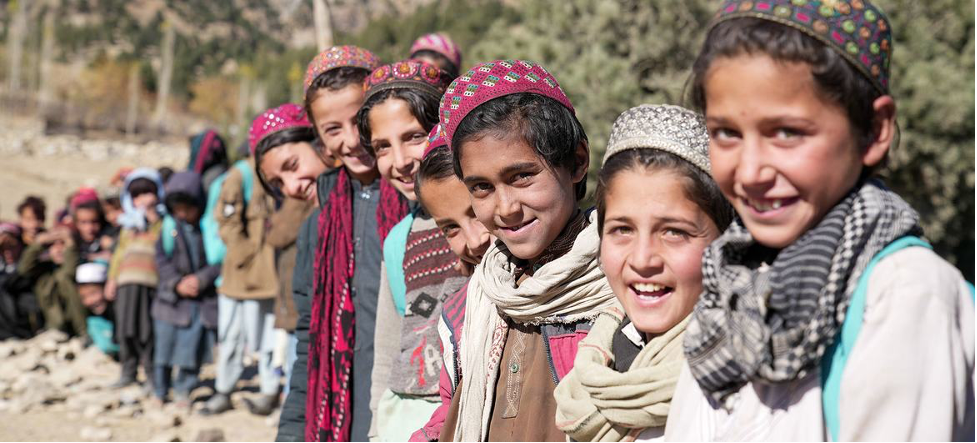 The UN Conference on Trade and Development (UNCTAD) estimates that the number of children who line up outside a community education class in Spera District, Afghanistan amounts to between $1,179 and $1,383 per person, each year. The analysis considers 50 SDG indicators from 90 countries, which account for three-quarters of the world's population. The Sustainable Development Goals (SDGs) include targets for gender equality, poverty reduction, and innovation; finding this kind of investment will likely be very challenging for countries with limited resources. The solution, however, lies in allocating funding to cross-cutting areas, such as education, which also advances these goals. The analysis focuses on six pathways for transformation through sustainable development: social protection and decent employment, reforming food systems, addressing climate change, biodiversity loss and pollution, transitioning to clean energy, and inclusive digitization. The indicators covered by it range from decreasing greenhouse gas emissions and expanding protected forest cover to ensuring that everyone has access to power and the internet, fostering literacy, battling hunger, and lowering mortality. The necessity to address the global debt problem is also highlighted in the UNCTAD study. There are about 3.3 billion people who reside in nations that place a higher priority on paying debt interest than they do on basic government services like healthcare and education.
Global leaders discuss healthier future for all: Top 5 fast facts
Following the hard lessons from the COVID-19 epidemic in 2020, a new worldwide strategy to prevent, prepare for, and respond to pandemics is on the agenda. Additionally, international agreements are being negotiated to address the worldwide tuberculosis epidemic and advance universal access to healthcare. The top five things to know about the UN General Assembly 78's ministerial-level health meetings are:
1. New pandemic accord goes beyond COVID-19
No nation was immune to the lethal, quickly spreading virus, as governments throughout the world sadly discovered. The virus's impact on healthcare systems' capacity to treat patients, the death toll of almost 6 million people, and the decades-long development gains it caused were all devastating to all nations. In order to protect against pandemic illness outbreaks and to establish effective reaction strategies for both the present and future generations, the plan aims to make the world a safer place.
2. Health care for all
According to the head of the WHO, several nations with the most sophisticated healthcare systems were caught off guard by COVID-19 because to their historical underinvestment in basic healthcare. The WHO director said that delivering universal health care makes sense while tying in a number of Sustainable Development Goals (SDGs). He asserted that good primary healthcare (Goal 3) necessitates long-term investments in healthcare professionals, particularly in fair working conditions (Goal 8). Additionally, he continued, education investment (Goal 4) needs to be aligned with professions and careers that offer the appropriate incomes and incentives. He emphasized that investments in the health and care workforce may help promote gender equality (Goal 5), as women make up two-thirds of the global health and care workforce.
3. SDG 3 Health Clinic
The UN health organization, WHO, has established the SDG 3 Health Clinic, which is open without an appointment, while diplomats discuss global issues at the UN headquarters. During the high-level week of the 78th session of the UN General Assembly, the Global Scrubs Choir, comprised of frontline personnel from the Royal Melbourne Hospital, is doing a live performance at the WHO-run SDG 3 Health Clinic.
4. Pushing the 30-year-old tuberculosis epidemic into history
One-fourth of the world's population is infected with the bacterium that causes the avoidable and treatable disease, which disproportionately affects developing nations. An estimated 10.6 million individuals contracted TB in 2021, and 1.6 million people died from it. The epidemic continues to be a serious challenge in all regions and has an impact on every country in the world thirty years after WHO designated it a worldwide emergency. According to the UN health agency, millions of people with TB go without access to high-quality care every year, including affordable diagnostic procedures and treatment, particularly in poor nations.
5. Global Action Plan
In 2019, WHO created the Global Action Plan for Healthy Lives and Wellbeing for All (commonly known as "SDG 3 GAP"), bringing together 13 international health, development, and humanitarian organizations from all around the world. Despite increasing difficulties brought on by the COVID-19 pandemic, they made strides and brought their success stories to the SDG Summit in an effort to assist. The objective is to assist nations in hastening their achievement of SDGs relating to health. Together, they take action and give national plans and initiatives that are owned and directed by the country more organized and aligned support.
References
https://news.un.org/en/story/2023/09/1141037
https://news.un.org/en/story/2023/09/1140687
https://news.un.org/en/story/2023/09/1140997